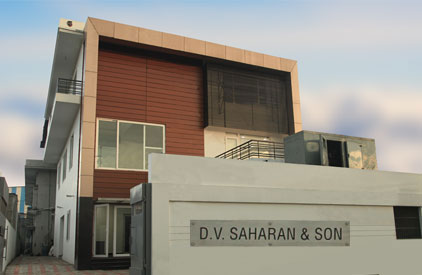 D.V. SAHARAN & SON, established in 1950, is one of India's Leading Manufacturers and Exporters of Uniforms and Uniform accessories to overseas military and police forces and private institutions. Completing 64 Years (1950-2014), D.V. SAHARAN & SON have proved its reliability and worthiness.
D.V. SAHARAN & SON is a well known supplier to many European, Middle Eastern and African Ministry of Defence, having many years experience in the Manufacturing of all kinds of Uniforms, Combat Clothing, Woollen Berets, Woollen Jerseys, Badges and Buttons, Embroidered Crests and Badges, Leather Belts and Boots etc. Materials used can be suitable for temperate or tropical conditions as appropriate and careful attention paid to detailing with design and quality control as per customers specifications. We have 2 manufacturing units covering approx. 30,000 sq. feet area in Ludhiana INDIA employing 150 Personnel Also, We have a sales office in New Delhi, India to handle exports from the airport & shapping ports.
We at D.V. SAHARAN & SON are a team dedicated to the motive to always satisfy our customers from our services. Our team of sales and technical support, travel world wide visiting existing & prospective customers reinforcing its emphasis on total customer service. Appearance, Quality, Durability, Strict conformity to specification and timely deliveries of our products is truly the most important criteria that we follow.
D.V. SAHARAN & SON is a 100% E.O.U., and have been awarded 7 times by the Ministry of Textiles, India for its prestigious achievements in exports every year. As a company it prides itself on the close relationship it has with its customers wherever they are, by aiming to understand and meet their requirements.